Annual Dinners
| 2016 | 2015 | 2014 | 2013 | 2012 | 2011 | 2010 | 2009 |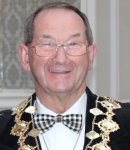 Dr Peter Hughes OBE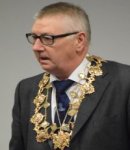 Jim Thomson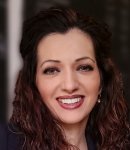 Tasmina Ahmed-Sheikh MP
Saturday, January 23, 2016
Salutation Hotel, Perth
6.30 for 7pm
The club's Annual Dinner, widely recognised as being one of the country's leading Burns Nights and also one of Perth's foremost social occasions, will be held in the Salutation Hotel, Perth on Saturday, January 23, 2016 at 6.30 for 7pm.
The Immortal Memory is to be proposed by Dr Peter T Hughes OBE from Carluke, who is the current President of the Robert Burns World Federation (RBWF) and who has had a distinguished career in the Scottish steel industry.
The Toast to The Lasses will be proposed by Jim Thomson of Kilmarnock, the immediate past RBWF President, and currently its Finance Director. The Reply will be given by Tasmina Ahmed-Sheikh, the recently-elected MP for Ochil and South Perthshire.
The entertainment will again be of the accustomed high standard (details to follow).
The evening will be under the chairmanship of the club president Lawrence Read.
Dress for the function is optional but the wearing of formal or Highland dress is encouraged.
Tickets are priced at £25 for club members and £28 for guests. They will be issued on receipt of payment. Advance reservations can now be made by emailing the club secretary Iain Mackintosh. Confirmed bookings can be made by downloading one of the documents below, completing the return slip and enclosing payment with an SAE. Early booking is advised due to the event being a sell-out in recent years.