Annual Dinners
| 2017 | 2016 | 2015 | 2014 | 2013 | 2012 | 2011 | 2010 | 2009 |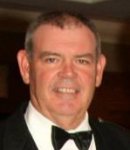 Ronnie O'Byrne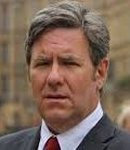 Ian Grieve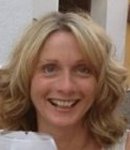 Dr Nicola Cowmeadow
Saturday, January 28, 2017
Salutation Hotel, Perth
6.30 for 7pm
The club's Annual Dinner, widely recognised as being one of the country's leading Burns Nights and also one of Perth's foremost social occasions, will be held in the Salutation Hotel, Perth on Saturday, January 28, 2017 at 6.30 for 7pm.
The Immortal Memory is to be proposed by Ronnie O'Byrne, the RBWF Overseas Director for Canada.
The Toast to The Lasses will be proposed by Ian Grieve of Perth, the well-known local actor. The Reply will be given by Dr Nicola Cowmeadow of Perth, the CPK Local History Officer.
The entertainment will again be of the accustomed high standard with full details to follow.
The evening will be under the chairmanship of the club president Jim Calderwood.
Dress for the function is optional but the wearing of formal or Highland dress is encouraged.
Tickets prices will be confirmed in November. However, advance reservations can now be made by emailing the club secretary Iain Mackintosh.