St Andrew's Day
A day of Scottish life and culture
| 2018 | 2017 | 2016 | 2015 | 2014 | 2013 | 2012 | 2011 | 2010 | 2009 | 2008 |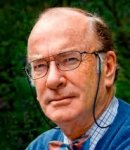 Professor David Purdie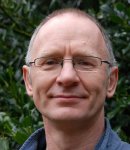 James Robertson
Jim Crumley
Saturday, December 1, 2018
Soutar Theatre, A.K.Bell Library, York Place, Perth
1.15 to 5pm
The Day of Scottish Life and Culture, which is organised by the club each year as the city's celebration of St Andrew's Day, is being held in the Soutar Theatre at the A.K.Bell Library on Saturday, December 1.
Now in its 15th year, the afternoon event will again feature leading Scottish personalities, who will each give 45-minute presentations. Commencing at 1.15pm, this year's speakers are:
Professor David Purdie

Honorary member David is a distinguished academic and celebrated public speaker and we're well pleased to welcome him back to Perth.


"Three Stars of The Enlightenment: David Hume, Robert Burns and Walter Scott"

James Robertson

James is an award-winning poet, novelist, short story writer and editor, and also biographer of the Dundee musician and his former neighbour in Newtyle


"Michael Marra"

Jim Crumley

Nature writer Jim is well-known for his articles in the Courier and Scots Magazine, and is currently working on a quartet of books covering the seasons.


"The Nature of the Land"
Tickets costing £10 [including tea and coffee] will be available from late October at Concorde Music, 17 Scott Street, Perth, telephone 01738 621818; and at club meetings from Elliott Boyle, telephone 07709 225480.
Tickets will also be available at the door prior to the event [subject to availability] but, as the theatre capacity is limited to 125, it is recommended that tickets are purchased in advance.
Further information is available from the club secretary Iain Mackintosh.